Lets welcome a brand new garden!

Farming Concrete has been really lucky to work with many fantastic gardens last year and some new ones this year. One garden we would like to welcome is The Beach 91st Street Community Garden. They just opened their gates this season and are only a few weeks old! They are just a block away from beautiful Rokcaway beach, so this summer if you take a trip out to the Rockaways you should make a pit stop and show this beautiful baby garden some love. To find out more information check out their facebook page: http://www.facebook.com/pages/Beach-91st-Street-Community-Garden/164664673591021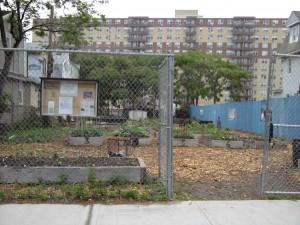 Want to see your garden featured on the Farming Concrete blog? Email Kelli@farmingconcrete.org your photos and story to see it on our blog!