Articles Archive for December 2010
The last of the winter greens and root veggies are bearing the frost and waiting to be picked. As the final harvest logs of 2010 roll in, we want to take a moment to step back and reflect on this season's bounty – by nearly all accounts a good year for tomatoes and other heat-loving plants (if you had access to a hose or rain barrel).
Each harvest log, each map tells a story. We are doing our best to record these between aggregating feedback from evaluation surveys, a gardener advisory board meeting, and conversations with summer interns. A few notes, impressions, and stories:
One garden in the East Village decided to weigh their compost as well. Because of this new awareness, they composted more.
That same garden had their scale stolen at one point, which they used as an excuse to finally rebuild the toolshed
A garden in East New York, Brooklyn clears out all of the veggie plants after the summer harvest and plants the entire garden with collard greens and turnips to share for Thanksgiving and Christmas
The project inspired one Bronx gardener to think about, pay attention to, and record which variety of each crop does best in this climate
"Programs like this and Window Farms will hopefully get the word out to city dwellers that you don't need 15 acres to produce your own food."
There are community gardens at which all food plots are communally tended and communally enjoyed, there are community gardens at which landless individuals and families are allowed the personal space to experiment and grow whatever they want, and there are gardens that do both
Some gardens partner with each other to make a farmers' market, sometimes bringing in outside farmers too
Some host CSAs, potlucks, and lots of barbecues, and some partner directly with a soup kitchen or food pantry
And one of my favorite bits of feedback: on the pitfalls of the project, one gardener laughed (and I'm paraphrasing here),
People steal food from the garden when it's ripe. Good! People deserve fresh produce! If only they would weigh it first!
At the end of the day, we're finding that each garden had its own way of recording and enjoying its harvest. While we had set forms/spreadsheets to synchronize the data collection and ensure valuable results, there is no one right way to implement a citizen science study like this. We set up the infrastructure, and gardeners took it from there, to make something that's usually not so friendly to gardening practices (research) and make it work. As a result, 100% of the gardeners we've talked to so far want to participate again next year. This is enormously exciting for us.
As we mentioned in the last post, next year is going to look a little different. We'll announce the changes in the new year.
One last season's end THANK YOU to all of the gardeners who weighed their produce, counted the crops growing in the garden, and made this project a success, and to all of the incredible volunteers who lent a few hours to a few months to be the backbone of implementing this citywide community based research project. We'll see you next year!
Please consider making a contribution to this project. We need a few small funds to buy more scales and pay for printing next year. Any amount helps!
The Farming Concrete team is way overdue for an update with our wonderful followers and gardeners – here's what we've been up to in the last two months: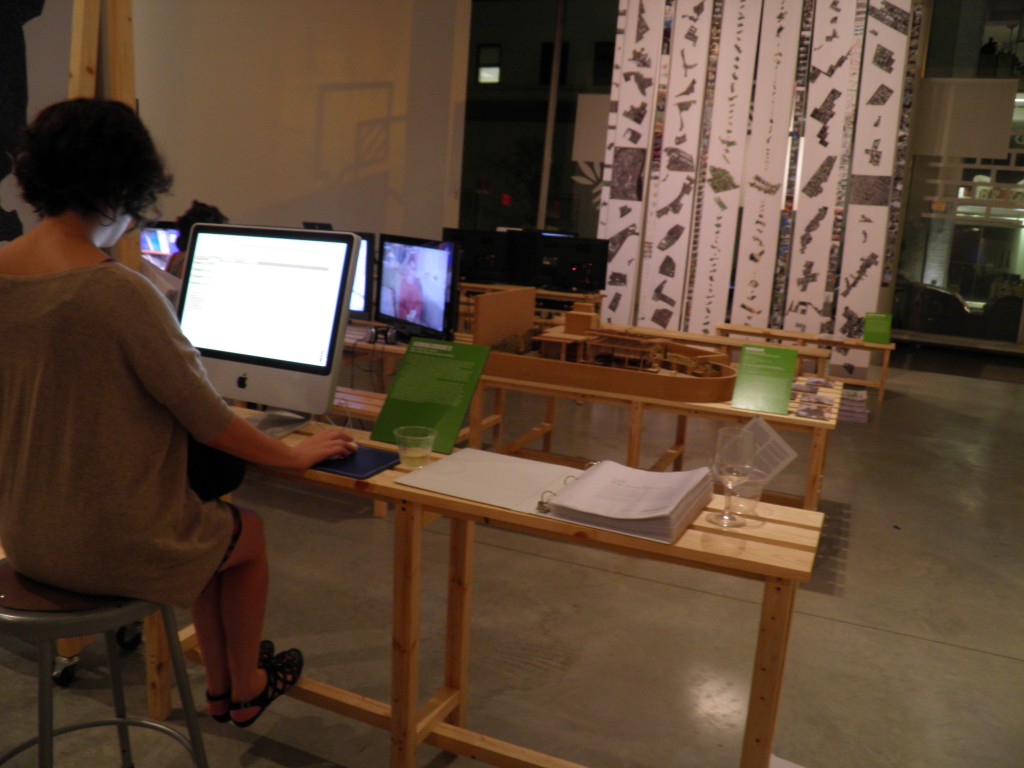 We've been exhibiting the results of the study so far at Living Concrete/Carrot City, an urban agriculture exhibit at the New School. Come check us out soon – the exhibit ends next week!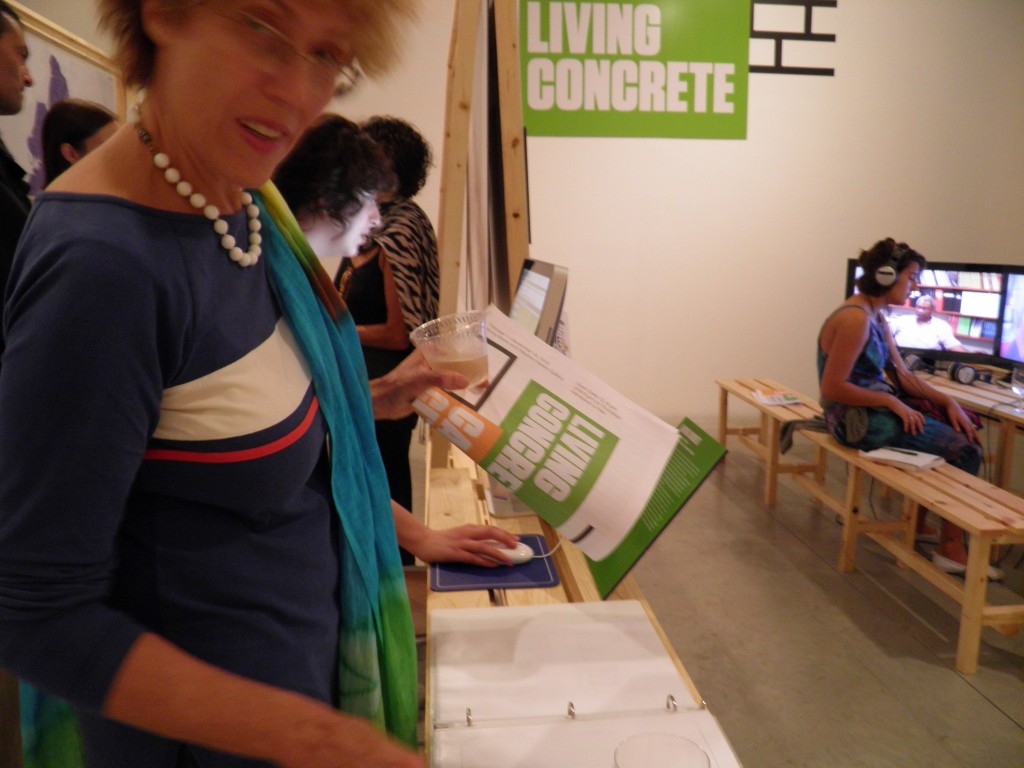 Big thank you to Radhika Subramaniam for coordinating everything and to Nevin Cohen for inviting us to be a part of this incredible public learning experience and for providing us with rare space to talk about community-based research.
Our team has also been busy collecting harvest logs from the autumn growing season. Gardeners are still harvesting winter greens and other hardy crops, so we're working with each participant individually to set a final deadline for harvest log submission. Look for an update on the Harvest Map soon! We aim to produce a report with the results of 2010 in January.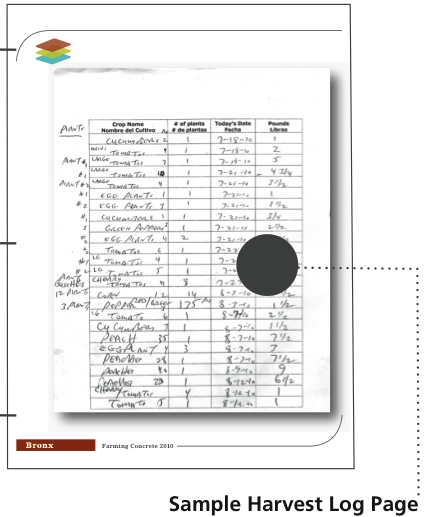 Last but not least, we had our first Advisory Board meeting to begin planning for 2011. Yes – 2011. Farming Concrete originally set out to create baseline data for food production in 2010 but (who knew?) we might get a few more years of good field data, with which we'll be able to do more than we ever anticipated.
More on this to come – stay tuned!